Director Constanze Jaczynska will be discussing the future role for almshouses in shaping local communities at Housing LIN's first HAPPI Hour of 2021 on January 28th. In the run up to the discussion we are looking back at some of our past projects inspired by almshouse forms.  
Hargood Close in Colchester provides temporary accommodation for vulnerable people and their families. The design follows the typical spatial arrangements of almshouses with dwellings grouped into building clusters arranged around landscaped courtyards with cloistered walkways at ground and first floor. The domestic scale and quality of the communal realm within traditional almhouses provide a secure and friendly environment that nurtures a sense of community and encourages natural, passive surveillance to shared spaces.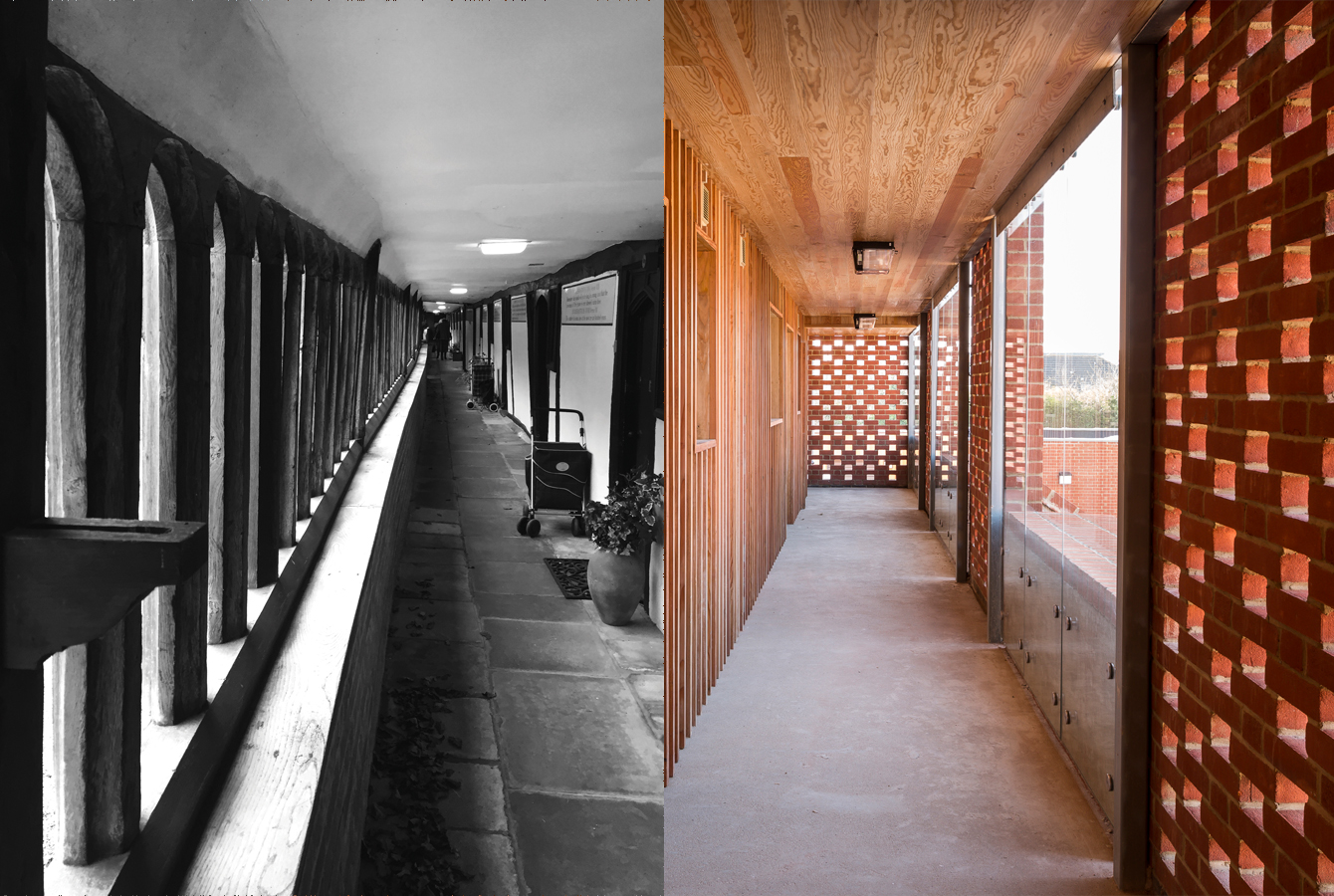 At Steepleton, a retirement community in the Cotswolds, the contemporary interpretation of almshouse courtyard forms is enhanced with careful detailing. Dormers, projecting bays and balcony hoods create a coherent yet varied architectural language. At the front of the site, a dry stone construction unites the boundary wall and twinned gables pavilions that support the open courtyard form. Complete with lychgate this composition provides a formal 'almshouses' entrance to the retirement village.  

The design for Chapter House, a Later Living scheme in the centre of Lichfield, embraces the concept of protected walled environments and defined thresholds seen in historic almshouse precedents, both in connection with the walled gardens around the building and the internal courtyard that provides a sheltered setting for retirement living.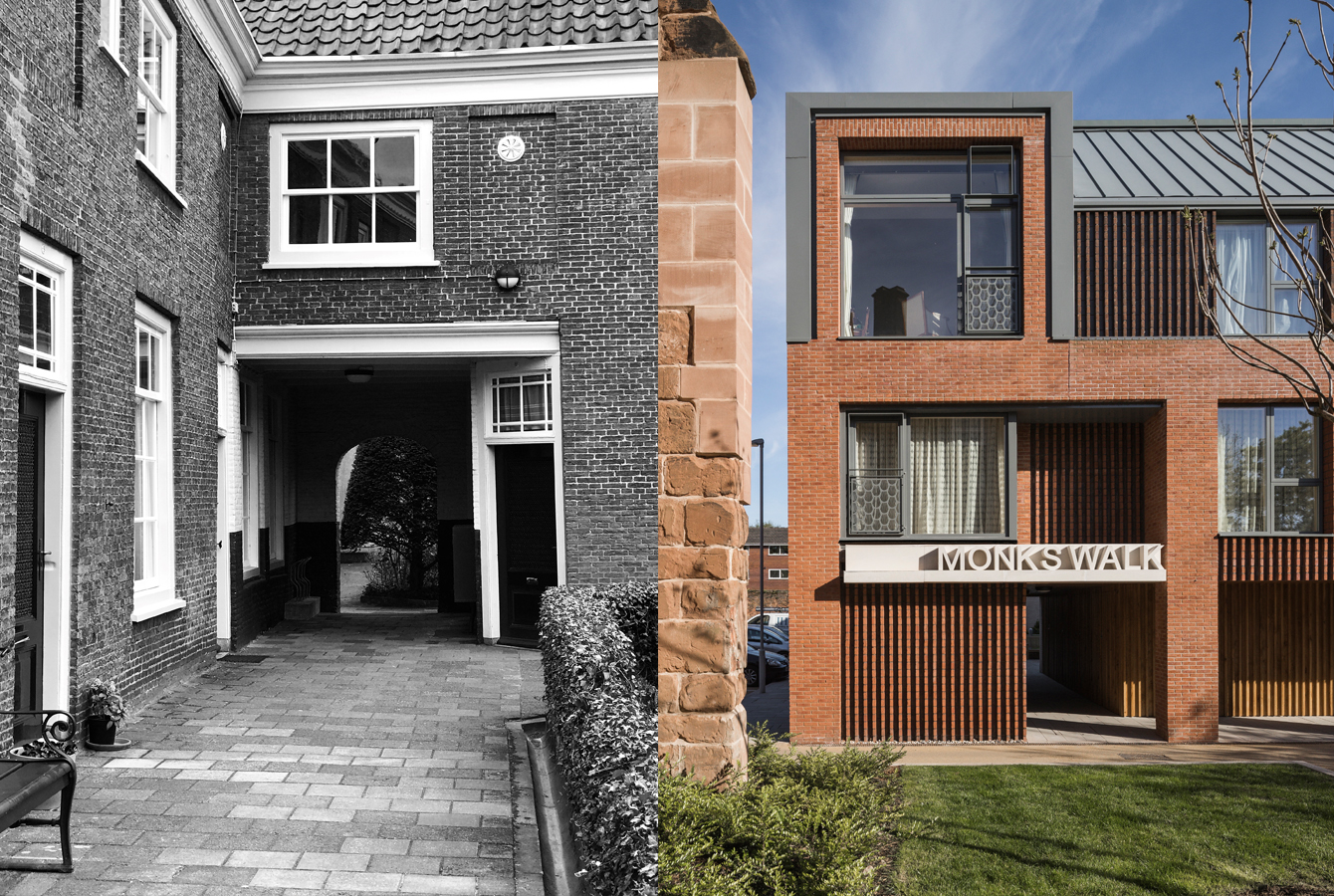 Register to attend on the link below.